In our previous articles, we discussed how you can create and activate your Google My Business Account. Now, let's move on to the next step – Setting and configuring your Google My Business Account.
In this article, we will discuss the best practices that will help you to use your account optimally. Here's how you can benefit by utilizing its features:
Fill all the information fields:
Your Google My Business account allows you to add basic information revolving around your business. Use it to communicate what your business is about and make this information readily available to your customers. This doesn't only represent your business but also gives them a better option to choose from compared to rivals.
One of the most important fields to never ignore is the "Description" field. It enables you to describe your business briefly in 750 characters. However, only the first 250 characters will appear on the search page when using Google as your search engine and the rest appears when you click on "More" option.

In addition to the description field, make sure to fill in other fields as well such as: business hours, areas under business coverage, date of store opening, and features like (availability of a suitable entrance for wheelchairs, WC, etc.). Fill in all the information correctly from the first time to prevent others from modifying them later.
Put attractive and appropriate images: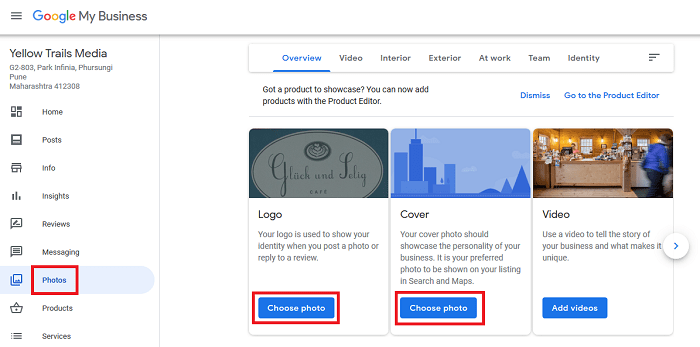 According to Google, stores with relevant pictures get 35% more website visits and 42% more search queries for driving directions than those with none.
Google classifies these images into several categories (as you can see in the above image). Here are the most important ones:
Logo: This image represents your business and appears in your listing. It also appears beside your business's name when you comment on other people's reviews.
Cover photo: Google gives your cover image a central space in your listing which makes it the most important image in your account.
From the inside: These photos showcase the interiors of your store. It helps your clients to get an accurate idea of ​​what your business looks like from the inside.
From the outside: These pictures state the exteriors of your store. You can take photographs of the store from different angles and at different times like (in the morning and evening) so that your customers can easily identify it any time of the day.
At work: For these, you can upload random pictures of your staff while they are performing their routine tasks.
Share real-life videos:
Add videos pertaining to your business, such as those depicting your workplace and the people who work there. This is not mandatory but a great way to capture attention. Don't add promotional or irrelevant videos as Google might delete them.
It is easy to upload a video on Google My Business, you just need to follow some guidelines by Google. Here are the specifications for adding these videos:
Duration: Upto 30 seconds.
File size: Not more than 100MB.
Quality: Above 720p.
Share news and events: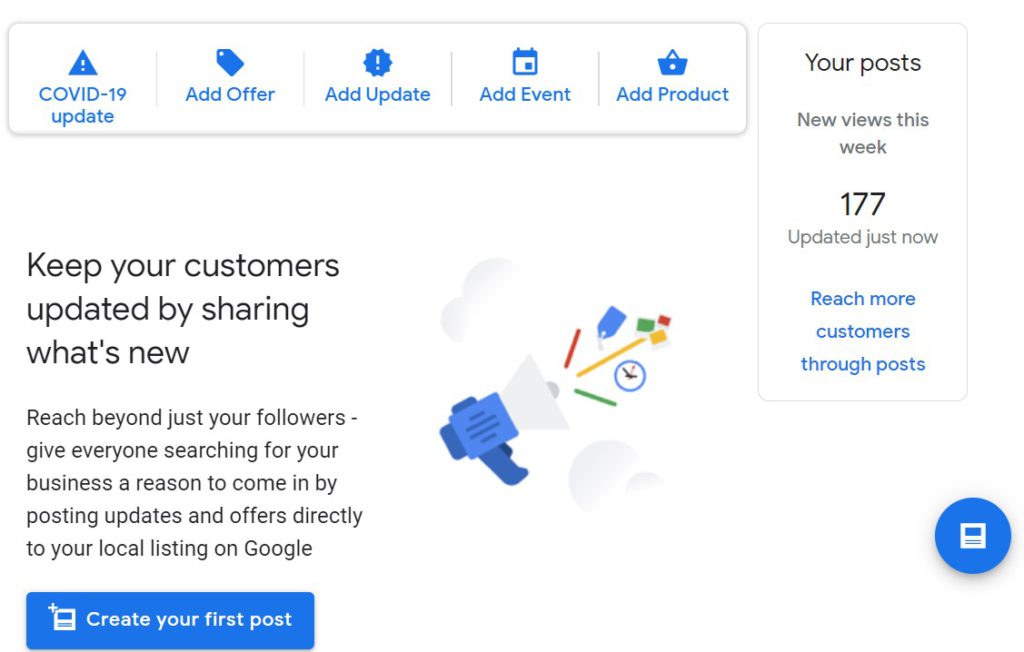 This feature of Google My Business allows you to add posts similar to social media posts. These posts appear prominently on your business card on Google My Business account and can be utilized for:
Announcing discounts and offers campaigns.
Sharing articles and content from your blog.
Sharing new products and services.
Updating the company's news and current events.
Never ignore the questions:
Your visitors may ask questions on your page. About 25% of places on Google Maps contain questions from visitors and customers, and most of them aren't answered.
This is an excellent way to find out your customers' needs and how you can provide services that are compatible with their aspirations and outlook for your business.
That's why you ought to respond to these queries quickly. If someone has already answered them before you could, make sure that their answers are correct, if not then contact Google My Business Help Community to report it.
Respond to the customer reviews:

Almost 73% of users make purchase decisions based on online customer reviews. Be it positive or negative, respond to almost all of them -if not all. Be wise when choosing your answers and interact smartly with reviews, especially negative ones.
Interact with negative customer reviews positively with help of your own customers which improves the reviewer's opinion about your brand. This also gives the impression of credibility and confidence to new customers.
Moreover, encourage your customers to leave their positive reviews by giving them a direct link to your Google My Business account for ease.
Add a list of your services:
Google My Business provides the option to add a list of your services to your account. Don't omit to add them so that your visitors can easily identify all services your business offers. Never hesitate to take advantage of all the options available to you.
Turn On Messages: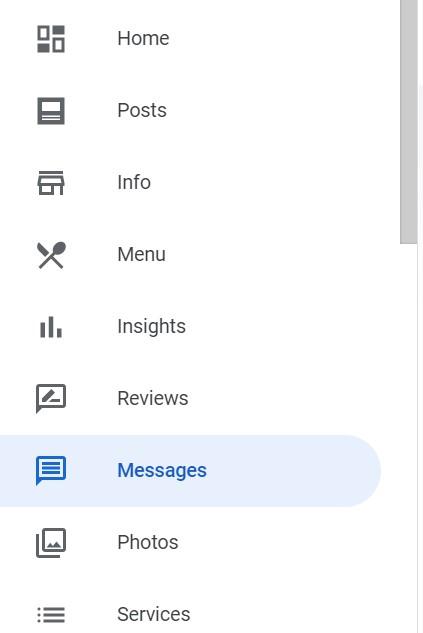 With this feature, you can directly receive messages on your smart phone without the need to make your customers call you. Also, it is a safe way of communicating as your phone number won't be visible to the sender.
See suggestions (updates):
Sometimes, Google adopts certain amendments without referring to you. Google's philosophy in this regard sees that the content created by users contributes to building a community, and complements the Google account for my business. However, this feature also forces you to constantly review updates that can occur to your information by malicious users or malevolent competitors. This might change your business category, website, or other important information without your knowledge.
You need to be very careful with this feature. It may suggest some amendments to you, therefore you must follow them. Ensure that the modified content does not conflict with your business.
In this digital era, registering your business has become mandatory. Google My Business is constantly improving its features to serve the purpose. You can either use them for follow-up and interaction or for publishing content to gain a competitive edge. Utilize the above-mentioned features for setting and configuring your Google My Business account and showcase your business with authenticity.
In this Google My Business series, we attempted to create a short guide to help you and your business. We hope this series will prove useful to you.
If you have any queries related to Google My Business, you can contact our team directly. We are always here to help.