In e-Commerce, when customers purchase online, they enter their credit cards' details and the payment process takes place through the internet. The amount is deducted from their account and the transaction is proceeded but cash is not transferred directly to the vendor's account, why?
How payment settlements works and how funds are transferred to the vendor's account?
Customers enter their credit cards' details through Payment Page.
After verifying the details of the card, transaction will be confirmed.
Amount is deducted and funds are transferred from the customers' accounts into the payment gateway account.
The transaction is then verified to assess any risks related to electronic fraud.
After deducting the fees, payment is settled and the amount is credited to the vendor's account.
Why is the settlement of payments and deposit of cash is not credited directly to the vendor's account once transaction is done by the customer?
Theoretically, money transaction and deposit seem to be a fast and simple process, but actually, each and every step in a payment settlement (process of transferring funds through different banks) is a complicated process that requires different reviews from various departments inside financial facilities.
When does UPayments settle and deposit funds in vendor's account?
Online payment gateway services generally depend on auto scheduling the funds deposit from the moment of completing the payment process up to depositing funds into the vendor's account. Being a Kuwaiti company, UPayments follows CBK regulations, obligating all companies to deposit funds the following working day after the completion of transactions.
UPayments depends on scheduling settlement process and deposit into vendor's account to ensure an easy and flexible process to reach to the funds. With UPayments, settlement process takes place in the morning of every working day, for the invoices paid the day before and automatically without the vendor's interference or demand.
But what is new?
Instant Deposit by UPayments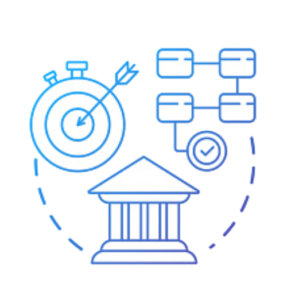 At UPayments, we understand the value of time for companies, being the main capital nowadays, and so, we constantly strive to develop products aiming to assist our clients in achieving growth and development.
Cash flow and direct access to funds is one of the factors promoting business growth and providing time for it. That is why we have developed a new feature in UPayments (Instant Deposit) so that companies achieve maximum benefit and guarantee best selling and payment collection experience for e-stores in Kuwait.
Instant Deposit by UPayments is a feature that allows you to transfer funds collected from customers directly to your bank account 24/7, including public holidays, once the customer completes the payment process.
This feature provides companies and vendors with an easy and direct access to their funds, minimizing the daily cashflow struggle encountered while meeting the operational needs.
What is the Instant Deposit feature introduced by UPayments?
Instant Deposit provides you with an instant access to the collected money through any of the payment services at UPayments, instead of the traditional settlement lifecycle (working day) so that you could have full access to your funds once paid by the customer.
More than 100 stores are using UPayments and are satisfied with their experiences. Read their testimonials and success story about UPayments
Why using Instant Deposit by UPayments?
● Instant funds collection
● Avoiding cashflow shortage
● Better management for stock and resources.
● Paying suppliers and debtors on time
Does UPayments charge fees on activating Instant Deposit?
This feature is subject to the service terms and conditions. For more information, please contact your Account Manager.
How can I activate Instant Deposit?
Contact your UPayments Account Manager to activate Instant Deposit. Terms and conditions apply.
Who manages available funds transaction and Instant Deposit?
This process is fully managed by UPayments Software. The Vendor cannot middle in the process by any means whatsoever.
Could I switch back to traditional payment settlement process?
Yes, whenever you want to switch back to traditional payment settlement process, you could simply contact your Account Manager.
Is this feature available for all businesses ?
No, this feature does not include high-risk or medium risk business (biddings, etc.) since UPayments has to verify the safety and security of payments before proceeding with settlement.
What are the businesses that are eligible to use this feature?
You can contact your Account Manager to verify whether your business fulfills the requirements of this feature.
Is there a maximum limit for received funds?
No. There is no limit for received funds through this feature.
Does this feature work during public holidays?
Yes. This feature works 24/7, 365 days in a year.
What are the terms apply to Activating Instant Deposit by UPayments?
● Vendors must own NBK bank accounts
● Business must be licensed from Ministry of Commerce and Industry in Kuwait
Business must be in one of the following industries (restaurants, cafes, accessories, schools, universities, fashion, real estates, etc.) "Kindly contact your Account Manager to verify whether your business conforms to the terms of service"
● Business must be registered with UPayments and operating during at least the last three months (some exceptions are applied)
● A field visit to the business might be undertaken (if necessary)
● An annex to UPayments Agreement must be signed.
Meantime, you can contact your Account Manager and request the activation of this feature. Should you have any inquiries or comments regarding same, please do not hesitate to contact us via WhatsApp;
98883651, 98884636, 98889700 ,98889232, 98887141, 98889514, 98887906