What is WordPress?
WordPress is a comprehensive tool to develop websites and blogs and works as a content management system written in PHP. Many websites operate using WordPress which integrates with UInterface from UPayments as a simple and user-friendly gateway for payment/acceptance of payment without the requirement of any coding or technical experience.
UInterface is compatible with WooCommerce plugins, the thing that maximizes the opportunity for WordPress CMS users to easily build e-stores and integrate them with UInterface Payment gateway.
What is the UInterface Plugin for WooCommerce?
UInterface is the optimal solution for both Arab and International e-stores to accept secure payment methods, including Master and VISA cards.
Whether the e-store is designed to sell physical products, digital services, e-books or even to manage commercial transactions between related parties, it requires accepting payments seamlessly via the most popular payment methods available online.
All you need to do is to plugin UInterface from Upayments with WooCommerce and benefit from your Payment Gateway Service with multiple payment solutions that fits your target audience.
Collect your money easily and safely with UInterface Plugin:
Why UInterface?
● Payment Gateway supports reliable payment options.
● Compatible with all browsers.
● Accepts payments via credit cards (Master and Visa), (Samsung Pay), in addition to (Knet).
● No technological experience required for plugin.
● 24/7 technical support.
To install UInterface Plugin with WordPress, make sure of the following apply:
● WordPress v5.4.2 or higher
● WooCommerce v4.2.0 or higher
● PHP v7.0 or higher
● php-cURL
How to Install:
There are two ways to install UInterface Plugin on WordPress: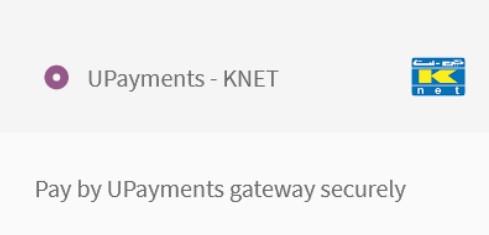 Installation from the Plugins page on WordPress by searching for UInterface Plugin:
○ Click on Add New from the Plugins page.
○ Click on Install Now from the Add Plugins browser.
○ Choose the Compressed zip file.
○ Click on Activate to turn the plugin on.
Manual Installation:
○ Download the latest version of UInterface plugin.
○ Unzip the compressed file and upload it into the /wp-content/plugins/ directory folder.
○ You would be able to see the WooCommerce UInterface plugin on Plugins page.
○ Click on Activate.
Settings:

● Go to Settings from the WordPress Admin panel.
● Go to WooCommerce.
● Go to the Payments tab.
● Activate UPayments\ UInterface.
● Click on Manage in UPayments\ UInterface menu.
● To activate Production Mode, make sure that Test Mode is disabled.
● Insert Brand Name, API User Name, Password and Key as provided by Upayments then click on save. In order to obtain the said information, kindly refer to your Account Manager.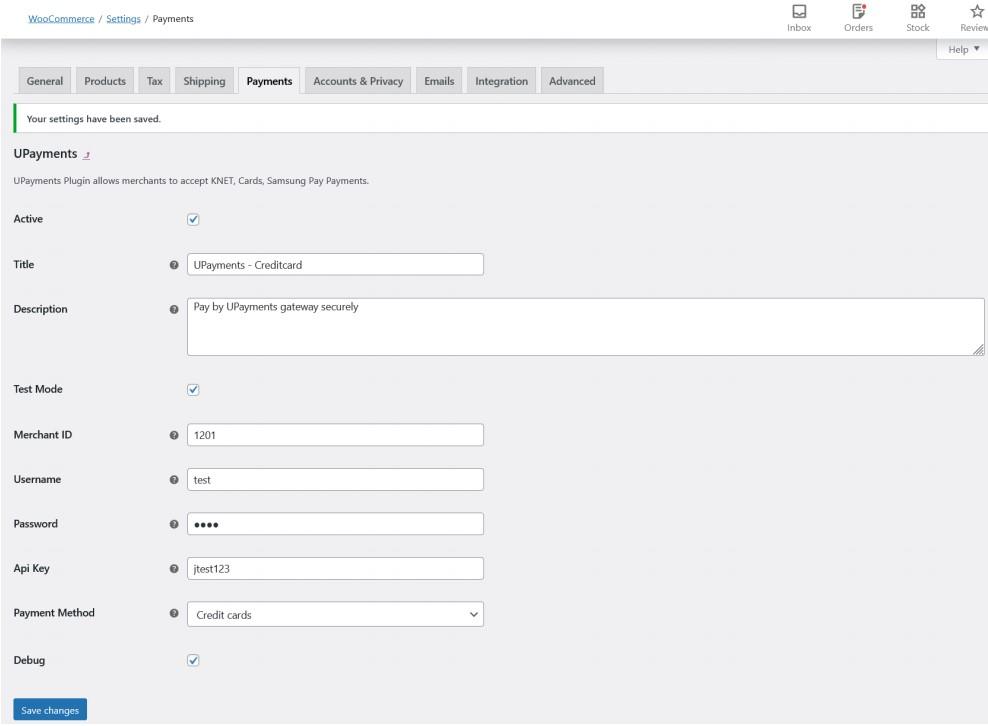 ● Now, you are ready to use UInterface Plugin from Upayments on your WooCommerce e-Store.
It should be pointed out that UInterface Plugin software from Upayments comes with a webhook to make sure your customers experience secured and reliable payment services.
Do you own an e-store on WordPress and wish to provide an advanced payment gateway? Do not hesitate and contact us through WhatsApp:
98883651, 98884636, 98889700 ,98889232, 98887141, 98889514, 98887906